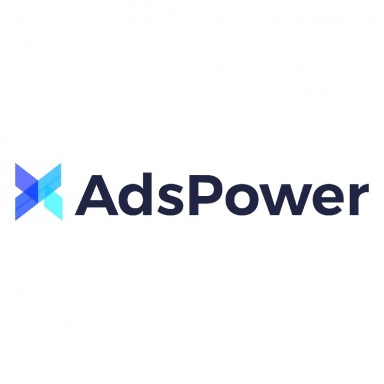 Messages

23
Reaction score

0
Points

1
AdsPower is a multi-login browser management tool. It provides users separated browsing environments of different IP and time zones for each individual account, and replacing multiple devices with virtual browser profiles. With the help of AdsPower, bulk account creation and management on multiple platforms can be achieved. Check out our six core features and see what we can do for you!
Bulk management of multiple accounts on multiple platforms
You can import/export a batch of accounts using logins and passwords or cookies on e-Commerce platforms such as Amazon, eBay, Shopee, Mercari, Shopify, Poshmark, Etsy, Wish etc. After that, you can start managing your stores, rating products and browsing for items. Bulk account creation and management and ad optimization on social media such as Facebook, Instagram, LinkedIn, Twitter, Tinder, Pinterest, Tik Tok and VK is supported, as well as account verification and affiliate marketing on Gmail, Yahoo, Hotmail, Paypal and Stripe.
AdsPower provides an independent browser profile for each account with different fingerprints, including time zones, WebRTC, locations, languages, User Agent, fonts, resolutions, Canvas, WebGL images, WebGL metadata, Aduio, Do Not Track, Hardware Concurrency, Device Memory, Flash, Port Scan Protection and so. Users can either use the default settings or change settings based on their needs.
​
AdsPower supports IPv6 and integrates with mainstream proxies on the market, including https, http and socks5. The automated matching function of AdsPower helps users match the dynamic residential IPs of 911s5, Oxylabs and Luminati based on country/region, state/province, city and the previously used IP.
Any repetitive task can be automated in AdsPower. You can automate Facebook account checks and management, as well as other operations, through a selection of automated API.
AdsPower recently launched the Application Center with plugins to improve user experience: Amazon Orders allows users to view the order history within the application, and Paste as Human Typing is human typing emulation to avoid pasting detection. Click here to find out more AdsPower plugins!
Team collaboration and efficient authorization
AdsPower is designed for teams of all sizes. Plans for teams authorizes team members through three authorization levels (administrator-manager-member) and allows them to complete team management, account management and bulk management. Furthermore, AdsPower supports cross-team collaboration, allowing to share the configured accounts and browser fingerprint profiles with other teams. In this way, teams are able to complete all operations in the same environment and avoid misoperations and browsing issues.
​
Professional customer service and technical support
AdsPower provides detailed tutorial videos and graphics, professional online customer service, and distance technical support to help you to learn about this program.
Learn more about
AdsPower
and start your free trial today!
Telegram: @celineyue
Facebook:
AdsPower Browser
Support:
[email protected]
Business:
[email protected]
Last edited: