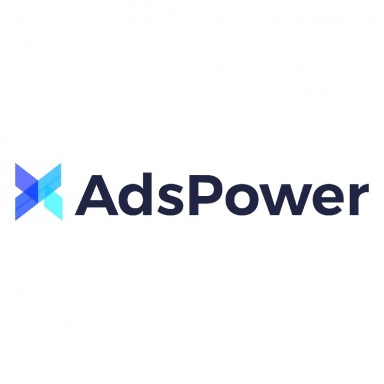 Messages

23
Reaction score

0
Points

1
Why Use a Multilogin Alternative
Since the effectiveness of Multilogin is not questionable, why then should marketers even lookout for alternatives? It might interest you to know that it is not just a mere search for alternatives; they are in actual need of an alternative because of the below reasons.
Multilogin Pricing is Considered Over-priced by Small Marketers
If you had monitored the pricing of Multilogin, you would notice that the pricing of Multilogin has changed and increased over time. As far back as in 2017, when the price for their smallest paid plan was $60 monthly, there has been an outcry among small marketers. This did not stop the management of Multilogin from increasing the price to $80.
Now, the price for their smallest plan is $120. And if you are looking forward to going for their automation plan, then you will have to pay a minimum of $244 monthly. Why big marketers and even small ones that make get big ROI do not have reasons to complain the small marketers can't afford this on a monthly basis and as such, they are out looking for alternatives.
The Need for a Free Trial
There was a time whereby Multilogin provided a free plan with limitations hoping it will be used for not commercial purposes. Unfortunately, this was abused by marketers until Multilogin discontinued this plan.
Now, the best you can get is a free trial. This had led marketers that do not have the money to pay for the expensive pricing of Multilogin to look elsewhere. Fortunately for them, there are some Multilogin alternatives that provide free plans for small marketers and non-commercial usage.
Best Multilogin Alternatives in the Market
With some of the issues Mutilogin has, it is not out of place for Internet marketers to look out for alternatives. If you are one of them, then you need to know that there are a good number of them in the market right now. Below are some of the best Multilogin alternatives you can use to manage and
create multiple Facebook accounts
and evade browser fingerprinting.
AdsPower
Pricing: Starts from $10 for 10 browser profiles
Free Trial: Solo plan is free
Platform Support: Windows and Mac
AdsPower
software is another alternative to Mutilogin. According to the information on the
AdsPower website
, it described itself as an anti-association service for e-commerce marketers. This allows you to create different browser profiles, each with its own browser fingerprint making it possible for you to manage multiple accounts from one software.
This multi-account management software can be used for any web platform – e-commerce stores, social media, and other types of websites. The software supports team collaboration which makes teams and groups work in an efficient manner. Another feature you will come to like about the AdsPower software is that it has support for social media automation. It has support for proxies and has got a good number of partners.
Kameleo
Pricing: Starts from $59 for one-month access
Free Trial: Not available
Platform Support: Windows (desktop), Android (mobile)
The Kameleo application is one of the best Multilogin alternatives. This app has been designed to help you avoid browser fingerprinting use virtual browser profiles while surfing the Internet. With Kameleo, you can be undetected while managing multiple accounts on social media sites and carrying out your marketing campaign. Aside from regular browser fingerprint, you could also use the Kameleo app to spoof your canvas fingerprint. Kameleo provides you with all the features you need to stay away from prying eyes.
Gologin
Pricing: Starts from $49 for one-month access
Free Trial: 7 days free trial
Platform Support: Windows, Linux, Mac
The Gologin software is another software you can use as a replacement for Multilogin. Gologin is feature-rich and can meet your need for a privacy-focused browser that will not reveal your real digital footprint online. One thing you will come to like about Gologin is that it provides free proxies, and as such, you will not have to worry yourself looking for proxies to use to make the software a full package of anonymity. Gologin has competitive pricing and provides a 7 days free trial option with full features.
Vmlogin
Pricing: Starts from $99 for one-month access
Free Trial: 3 days free trial
Platform Support: Windows
The Vmlogin is one of the perfect alternatives of Multilogin. This software will help you replace multiple computers with virtual browser profiles. The Vmlogin software will help you control browser fingerprinting. One thing you will come to like about the Vmlogin browser fingerprinting control feature is that it does not prevent fingerprinting.
Linken Sphere
Pricing: Strives on donation and payment for software
Free Trial: Not available
Platform Support: Desktop
Linken Sphere sends all web requests through the Tor Network. The Tor Network is an anonymous network that keeps one's identity hidden. The Tor network is one of the first in terms of fighting against browser fingerprinting. The major payment method for Linken Sphere is Bitcoin, but you can contact them for an alternative payment method.
Source: bestproxyreviews.com