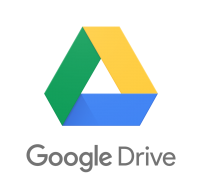 Messages

2
Reaction score

0
Points

1
Nominal Google Drive cloud directly from the administrator with personalized email addresses as you wish.
+ Possibility to get a mailing address according to your desire
+ Directly from the administrator
+ Not EDU
+ No monthly or yearly payment, only 1 time payment forever.
+ You will get full access to the Google Drive cloud
+ Unlimited Google Drive storage
+ No need to pay for extra seat
+ Unlimited Google Mail
+ Ability to use as a network drive
Important information, read before writing in the topic.

What is the difference from the product that is offered to add you unlimited to your account.
The difference is that the buyer gives you access to his cloud and in fact you upload data to his account, although it is displayed in your cloud, thereby the buyer sees all your files. As a rule, such a product costs about 100 rubles.
What is the difference from those unlimited accounts that other sellers sell.
The difference is that such accounts are student accounts that register for left passport data in US colleges, they are also called EDU, as a rule, they do not live longer than 6-12 months. Blocked with all information beyond recovery. Such a product costs about 500 rubles.
I do not sell access, I sell registered accounts, you yourself say what mailing address you need and I give it out. Then you change the password and you can share the unlimited cloud to your personal account. If, for some reason, you have lost access to the sold account, after contacting me, I reset your password to the standard one I gave when purchasing. In total, you get 2 accounts with unlimited cloud. All accounts go directly from the administrator, if you want to change the postal address without losing data, there is such an opportunity, within 3 days after the purchase, I can simply change the address for you, without any manipulation of the account and information on it.
An account with full access, after purchase you customize it for yourself, change the password, you can link a phone number.
If you have an existing Google Drive cloud, you can share unlimited from this cloud to your personal cloud, so as not to switch to a new account.
Single sale price 20$.
For all questions of sales and customer support, write in
telegram @Sugaug
Email

[email protected]
Let me remind you that sale through the Forum Guarantor is possible.
For more than 5 years I have been selling accounts, there is a large number of reviews on various forums, links to forums with reviews are provided at the request of the user.