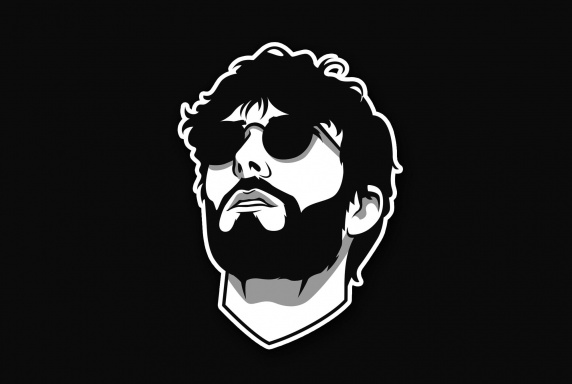 Messages

192
Reaction score

4,922
Points

93
How to fake a plastic card?
Plastic is the main problem for real carders. Carding of this type implies the need to create a copy of the card, the fake of which willn't be recognized by any seller, not even the most experienced and smart. In this article, I'll tell you how to make a plastic card for trasfer data and what is needed.
Learning all these skills will make you welcome on any carding forum and the flow of customers will be ensured to you.

Step one - creating blank
The blank is a plastic with glued print design of the card, which is laminated on two sides.
Printing should be done on a high-resolution inkjet printer. Ordinary fine-grained paper can be used as a material for conventional cards without special appearance. For cards that require special elements (e.g., silvering), it can be created by printing two layers - on paper and on film.
Besides, you have to set up a magnetic strip. Strips can be found in online stores or removed from other cards - most of them can be easily overwritten. She needs to be placed under the laminate.
Printouts can be faked by yourself (by taking a high-resolution photo of a card and perfecting it in an editor) or found on the Internet - often generic designs or already stolen and posted by someone, or held by banks themselves.
On the paper you print the decor (for example, on the standard Tinkoff credit cards - this is a shimmering silver layer), and on the film - all the card data. After printing, you apply it on the plastic and laminate it on both sides.
Staple all of this under thermal press - and not necessarily specialized, because the main thing for you is to heat up the plastic and squeeze it.

Step two - chip installation
The chip is the hardest to fake, however, in some carding forums you can find bank employees who sell empty chips. For them it is necessary to cut a notch on the surface and stick the chip on reliable superglue. Information recorded on the chip using encoders for chips, but this isn't usually required for the creator of the plastic.

Last step - embossing
On the surface is need embossed the credit card number, the expiration date and the name of the owner. This is difficult to do by yourself - you'll need a special thermal press, however, the equipment can be found on the Internet - for example, check the сarding forum. As a last resort, you can emboss the number yourself, using thermal press.

What can be difficulties?
Modern cards have 3d secure, a special 3d-label that can't be faked at home. However, sometimes sellers of labels appear in the market, and not every seller knows that she must be on a card. If you have them, you should put them under the laminate at the back of the card.