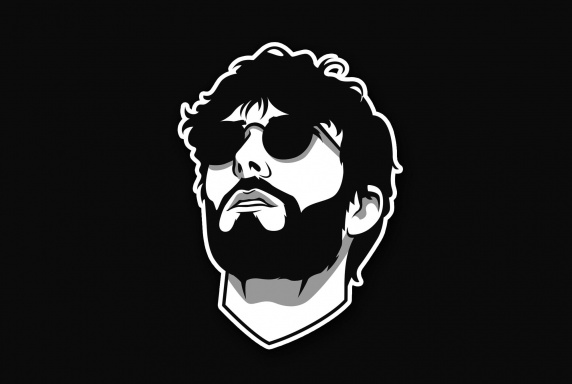 Messages

192
Reaction score

4,910
Points

93
Part 1
-------
Once an old carder said - "The more newcomers get desperate, the more rippers we get".
Its sorry to recognize, but its a fact. Rippers are around us. They had their status, and mostly because they cant use their fantasy, dont have the time to search for something new or from unsuccessful carding attemps.
In this article I would like to talk about effecive ways of making your first money.
P.S. In my opinion - the main weapon of a carder is the ability to PERSUADE and PATIENCE. If you do not have those 2 weapons, or dont know how to learn new things and patiently wait for something - you can end your carrer right now.
I would like to consider the fact that all methonds written below and tested personally by me
Method 1:
On-line store.
This method is popular and has a lot of articles written on it. Most people do not treat online stores seriously, but they should.
Ill describe on process online store of woman clothing
hxxp://www.dhstyles.com
What do we have? We have a regular US store with woman clothing. When searching the store I found a few factors:
1. Store sells stuff by gift-cards.
2. Store ships to shipping address.
3. Store sends their invoice with the package.
Of course you can start carding right away on drops, but its not like brand shop, what will you have from it?
You can use a way like this:
1. You buy a domain close to the name e.g. dhstyles.us. You can card this, but dont be stingy and waste $9 to buy a full domain that will work for all long as you need to.
2. Buy a hostings, cheap one like fatcow or bluehost.
3. Making an internet-store, I will describe it better below.
On this day there are different engines for online shops. I recommend Prestashop, it is very nice and simple. Any newcomer would be able to set up his own shop in 10 minutes.
After you setup the shop, you need to find a good template for your shop.
Then you need to configure payment methods. You can choose LiqPay and PayPal, they are both good.
After this you can fill the shop with material from dhstyles.com.
I also recommend to set up a live-chat (LiveZilla works good enough, its also light)
So, we have a ready shop, and a oppurtunity to make some money. But we have no buyers.
You don't need to search too deep for them, look on facebook for example where you can easily card advertisement. Its easy, just pick any cc and do the work.
You can also use freelancer.com and get some SEO specialists. We pay them for their work with our carded money.
So, you have your first buyers, you will have them if you did everything correctly and developed my suggestions a little bit. After you got the order and the money, go to dhstyles.com and card a gift card. With this gift card you can buy anything you need and send it to your customer. You may not be afraid of invoices, name of stores are identical.
With same way you can create a shop for anything - clothing, jewelry, gifts, flowers e.t.c., anything that you can buy.
Method 2.
There is a beatiful Australian website - freelancer.com, where freelancers from around the world will work for you.
There's nothing to describe much, a lot of people worked in freelance or with it.
You make 2 accounts - workgiver and worker.
The workgiver opens a project where has all the details and selects the price for a project. After a few hours or a day choose the work with freelancers account and accept the work.
Then, you send the desired amount to account with PP and send it to developer.
After 2-3 days pretend that the work is done and ask the workgiver to release the money. After you do that, create a positive feedback for the freelancer.
Theres a little problem - first cashout is available only after 15 days, then by request.
When you start - don't "pay" more than $200 for rist projects, it will create suspicion.
Method 3
This method is similar to method with the shop, but this one depends on buying from yourself. We need to create a shop that will accept cc, for this we will use paypal merchant.
To accept payments with pp, create a clean account registered on Poland or Romania. Verify the account with any VCC which you can buy online easily, upgrade account to business. Its suggested that you leave it to stay like that for a few weeks and create the documents which you may need to unlimit the pp, if something worst happens.
Then, everything is pretty easy. Open your shop, pay to yourself by cc using paypal processor. Chase bank goes well into this. There were a few disputes, from which a holder won several. The main thing is to get the right bins and get a track to holders address, which you can card from bodybuilding.com.
I hope my suggestions will help somebody and he will find his profession in this hard business.
In the end I would like to say - dont forget about services like ezetop.com, sms billing, voip, creating software on freelancer.com and selling it on portals.
Part 2
-------
We can all remember entering ourselves into carding world. We all know that starting carding without any money is very hard.
Today i will take a look in some methods to get your starting money. I will take a look at earning without investing, earning on internet-products such as skype, steams e.t.c., stuff carding, partnerships and others.
The first method is not for lazy people. So if you are lazy - you can skip this paragraph already. So, you have entered the world of carding, you don't have money and you are looking for a job. What to do?
Don't worry, there is a solution to earning money with no investments, like getting money from the air.
This method is based on forum freebie. Almast on every forum you can find freebie section, where regurally cvv's, pp's, and other goods are updated. If you don't have any expirience in carding, it will be harder for you. You can find a lot of internet lessons of carding skype, steam e.t.c. You can also find things such as bin bases, dedicated servers, and other useful tools. Go to freebie, look for the material you need, in my case it would be no vbv usa cvv's. So we have a cvv, and a dedicated server. All we need to do is card steam, skype e.t.c. and sell the account.
What you want to card is your decision.
For example you can get $60 or 60 euro in skype and sell the account for 5-6, 7-8 dollaras. Not a lot, but enough to buy cvv's or get from freebie and do more skypes. You can make $30-50 a day using this method.
Next what I will talk about is carding for %. This method will be good for people that have at least some expirience with carding. You will need some investments here, like for buying dedicated servers, cvv's, socks if needed. If you want - you can take some material from freebie sections. Next, we search people that pay you % for online-carding. It's not hard to find such, go to "Work" section and you will see plenty of advertisments. For example you card him an online game that costs $150, you get 20-30% which is $30-45. If you are a beginner, take good practice before carding for your clients.
Carding goods. You need to have a lot of expirience to have success in this method. The main thing is - you find a cardable shop, you find people that are ready to buy good you are going to card, they send money to escrow - you send them the goods. For example: you card a laptop that costs $1000, after its delivered to him/his drop you get yours 400-600 dollars. It looks easy, doesn't it?
But it actually isn't. When you are carding goods you may have a lot of problems such as calling from shop to card owner, request of documents scans, sms activations e.t.c. Its also pretty hard to find the right shop, so it is just easier to buy one for $50-60. If your good will have good quality you will have plenty of customers. I suggest to always work with escrow, itll save you from being ripped and the buyer will be calm about the deal. Never send goods first, youll probably get ripped.
I think you have heard about partner programs. Partner programs are web sites that pay for clients, traffic, clicks on their banners, files downloading and much more. The good thing is - you can always fool those programs. Theres plenty of ways to fool partnership programs, like letitbit autodownloader, autosurfing programs and others. You will have to work very hard to earn some good money on those programs. For example: you find a client for a store and they pay you 10% of what he bought. Pretty easy, huh? You can always provoke a situation like buying from yourself with cvv's and getting your 10%. I do not recommend using those programs as main source of your funds, because its pretty dirty and very long and boring job. Its a great part time job, where you can get $10-30 a day opening just a few programs.
After reading this thread - you can say: "Carding is easy". It actually isn't, theres plenty of things you need to watch out for - like security. Let me end it in a good note - if you are not lazy and are able to do any job, including boring ones - you can always earn some money. Enjoy!
Last edited by a moderator: