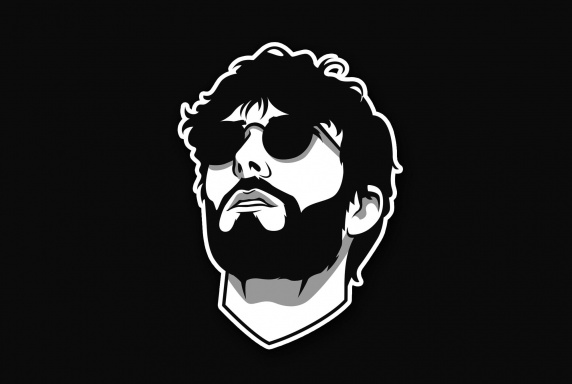 Messages

192
Reaction score

4,787
Points

93
Over the past four years, scammers of various stripes have emptied the pockets of their victims by $ 38 million in bitcoins. At the same time, $ 24 million of this amount fell in the first half of 2020, according to a new report by
Whale Alert.
In preparing the report, a new blockchain crime tracking tool called Scam Alert was developed by Whale Alert.
The authors note that in their analysis they did not take into account cryptocurrency financial pyramids, whose victims have recently lost several billion dollars.
Some of the most successful scams brought their organizers more than $ 130,000 in one day, and this was achieved thanks to a simple site with one page, the presence of a bitcoin wallet and widespread advertising on YouTube.
Researchers give an example of another still working fraudulent scheme, the authors of which for six months made more than $ 1.5 million by promoting a fake exchange through a carelessly made site with a lot of spelling mistakes.
"The scam market is characterized by high profits, no taxes, minimal effort and zero risk. According to our forecasts, by the end of 2020 there will be more than twenty-fold growth in the annual income of [scammers] from 2017, and this figure will be at least $ 50 million, "the report says.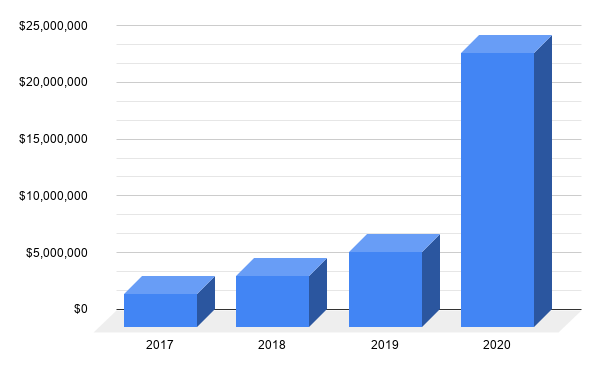 The Whale Alert noted that the growth of the market for fraudulent schemes is accompanied by a higher level of professionalism and aggressive tactics of the organizers. What began primarily with letters blackmailing the details of sexual life, and the Malvars, today are entire enterprises with dozens of websites with round-the-clock "customer support" and thousands of fake social media accounts.
The most common type of fraud, the authors of the report called free distributions of cryptocurrencies on behalf of celebrities like Elon Musk or well-known exchanges. Depending on the professional level and the efforts of the organizers, such schemes can bring them up to $ 300,000.
Researchers are convinced that it remains only a matter of time before fraudsters begin to use the "deepfake" technology, which will further complicate the ability to distinguish a fake from the original and "revolutionize" the scam market.
"One thing is clear: no matter what is done now in order to stop these criminals, this is not enough. If we do not act as a community, the reputation of the blockchain in the long term may never be restored, "the analysts concluded.
Recall that previously the CEO of the standing IOHK company, Charles Hoskinson,
denied the
involvement of his project in the activities of a group of people promoting their financial services using images and the Cardano logo (ADA), and suggested that fraudsters are behind it.